Jodi Meadow's The Orphan Queen is the first of a trilogy and conveniently released around the same time I emerged bruised and battered from finishing Allegiant. This YA High Fantasy seemed like a nice and much need break from Roth's dystopia so I plunged into it head first.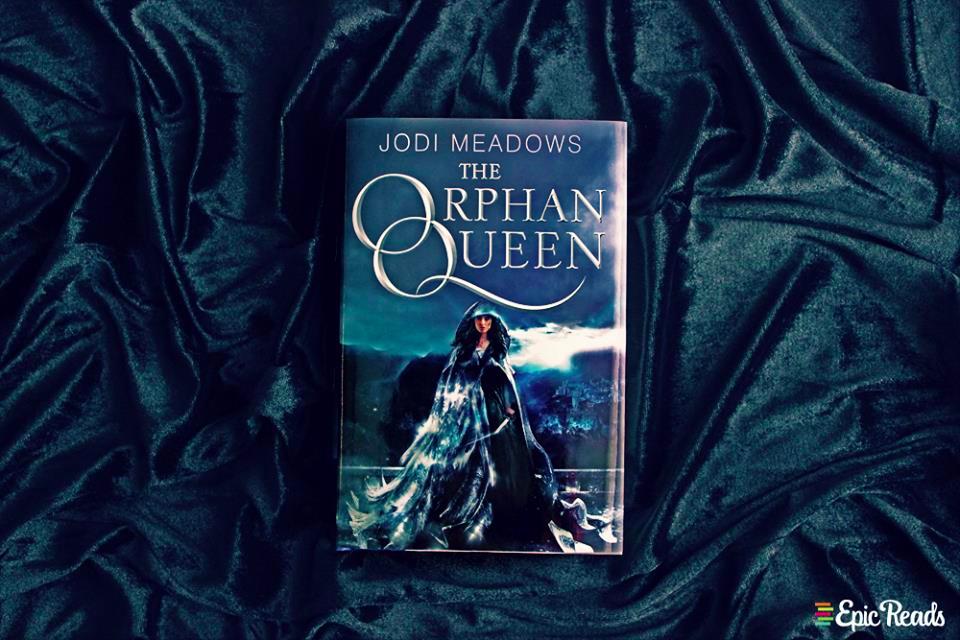 Summary
The Orphan Queen is the story of Wilhelmina ("Wil"), a young girl with many faces, a princess in hiding and a spy among the paramount few. She and her band of orphaned children of nobility, the Ospreys, hatch a scheme to reclaim her throne, long ago brutally conquered by the Indigo Kingdom, involving infiltrating the enemy's castle and igniting the rebellion from within. However, once Wil penetrates court life, things do not seem as black and white as before. To make matters worse, she keeps running into the Black Knife, a masked vigilante hell bent on bringing the likes of her to justice. What ensues in a tale of magic, mayhem, court espionage and intrigue with a smattering of romance and stunning sword fights.
The Good
The characters of Wil and the Black Knife are the crowning glory of The Orphan Queen. A reviewer aptly described their dynamics as a 19th century Batman and Catwoman and I could not agree more. Their sharp banter and dance-like interactions were very well penned and fun to read. Their relationship grows at a charming and refreshingly slow pace, completely in sync with their cautious characters. I also enjoyed the fact the Wil knew her own mind and constructively scrutinised her surroundings and ensuing events. She did not let her traumatic past blind her and that was very big of her.
The Bad
The secondary characters, especially Tobiah and James, felt as if they'd been created to confuse the reader as to the identity of the Black Knife. However, if you, like me, have grown up with a particular affinity for masked and not-so-masked vigilantes, his identity is an easy giveaway. After I had made that early discovery, Wil's interaction with these characters seemed pointless but ultimately interesting. Also, I would have preferred more scenes with Wil and the Black Knife, given how well these were done and how much I enjoyed reading them.
The Ugly
If the events leading up to it were not sufficiently heart wrenching, the cliffhanger more than makes up for it. It was also far from foreseeable. Ms Meadows definitely secured my spot in the queue for the next installment of this series. I only pray that no annoying love triangle(s) emerge, mainly because I see an abundance of eligible avenues for same.
In conclusion, The Orphan Queen is a solid start to an interesting YA fantasy series that strongly holds my investment. It is a quick and thrilling read. I highly recommend this one.